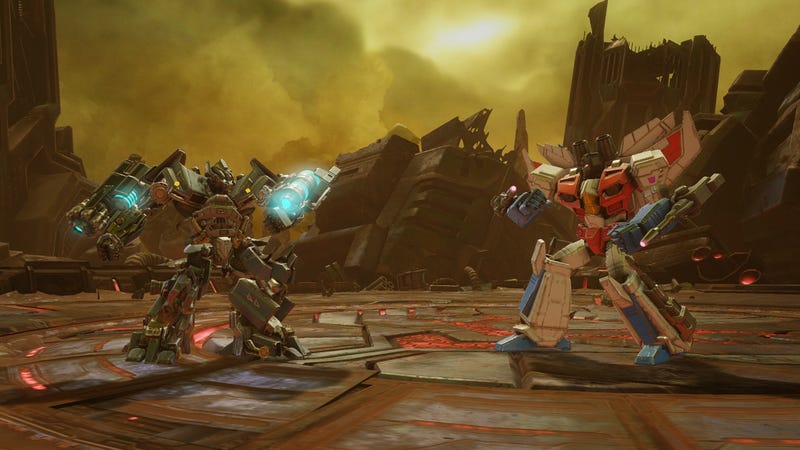 Initially known as Transformers Generations Collide, Transformers Forged to fight as it is now know, is an RPG mobile fighting game which was developed and published by Kabam. It features different characteristics from most eras of the transformers history which are why it has become very popular among many people who like to play the game.
The story
The story behind Transformers Forged to Fight is basically similar to the one in their movies and series. The earth defense command and the Autobots been led by Optimus prime had found a way in which they could be able to restore the life that was in Cybertron. Together with their crew, Marissa Faireborne and Optimus prime were on their very long journey home. However, when they were passing through Eshems Nebula, they came across a spatial warp field and an Ark Crash which had landed on an unknown planet. This was after they had encountered an Autobot that had been corrupted from a different reality and a Starscream. When this happened, and because of the deception, Optimus prime decides to entrust the matrix of leadership to the commander.
As the commander in the game, you must be able to set up a base for your operations. Find your reinforcements and also make sure that you are able to discover the secrets of the planet.
The features of the game
You are able to battle other players by making use of ranged blasting, devastating special attacks, huge arenas that are 360 degrees and playing in destructible terrains.
You will be able to collect iconic bots from the entire transformers universe
You are able to deploy away teams so that you are able to score epic loot
You can be able to set a gauntlet of bots of defenses and bots so that you can be able to protect your entire base so that you can revenge on those who raid and attack your enemy base.
You can be able to team up with a number of your friends so that you can be able to form alliances. You can also be able to battle in different global events.
…